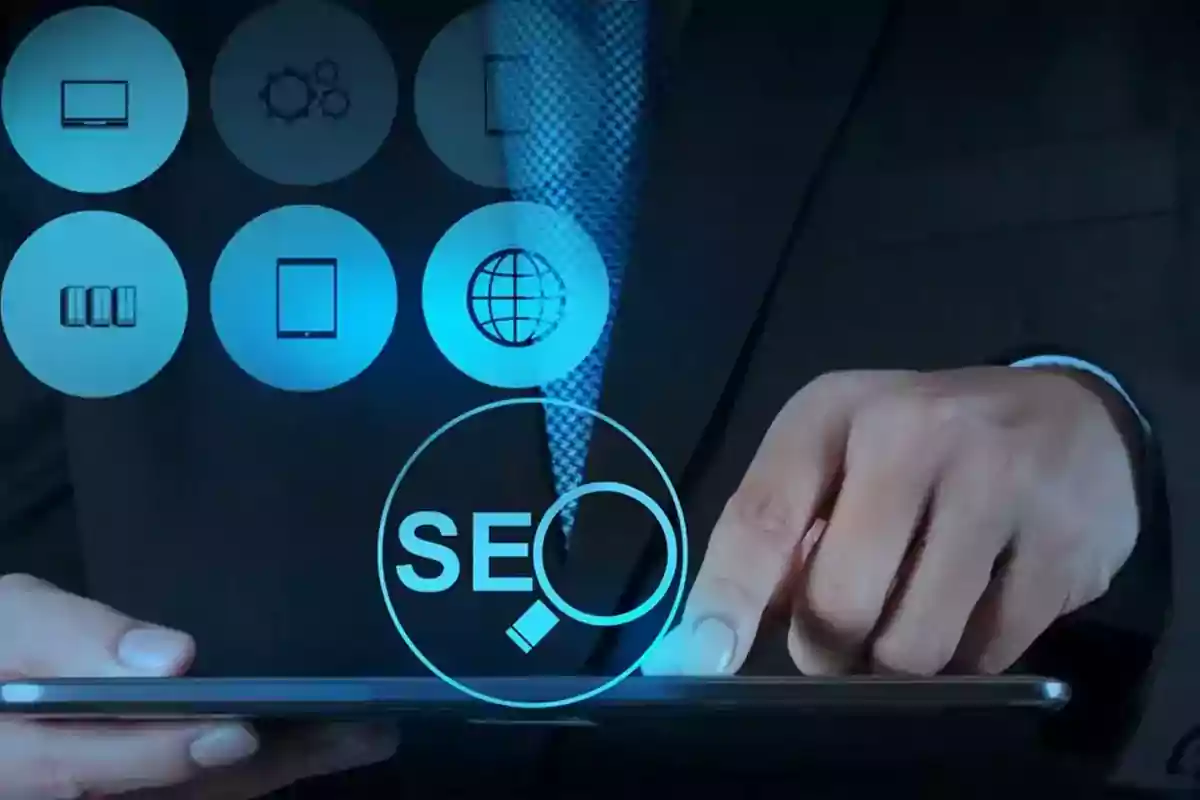 The web is designed to provide unambiguous information and to clarify user's doubt, not to entangle them in the content & design-web-trap!
SEO is an acronym for Search Engine Optimization, it is a process which can help you to become the top trending venture in the business niche!
Buzzed with questions? Wait, let's understand the complete journey of Search Engine Optimization to remove all entanglement regarding SEO job profile. If you want to become a geek of the digital marketing firm, you need to understand the existing scenario of this hub, so let's understand the basics of digital marketing from SEO point of view.
Who is this SEO?
SEO is an acronym for Search Engine Optimization, it is a process to improve the visibility of your business profile. A website reflects your service quality, therefore makes sure that your website is crystal-clear in terms of content & services provided by your company.
The basic target of Search Engine Optimization (SEO) is to increase visitors' traffic and enhance website visibility using organic search results. Search Engine Optimization helps to improve a website's quality by changing its basic elements like design features, structure and content quality.
There are four types of Search Engine Optimization (SEO) based on the Google webmaster guidelines. Ranking algorithm of Google is updated 500 to 600 times a year which strictly adheres to Google webmaster guidelines. A website designed without acknowledging Google webmaster guideline is considered as spam by Google's ranking algorithm. If you do not follow Google webmaster guideline then your website can completely lose its visibility on Search Engine Result Page (SERP) & they even can penalize you for that.
| | | | | |
| --- | --- | --- | --- | --- |
| S.No. | SEO Types | Website structure is in accordance with Google guideline | Time & cost investment | Risk factor |
| 1 | White Hat SEO | Strictly followed | More | Minimum |
| 2 | Black hat SEO | Not followed | Less | High |
| 3 | Grey Hat SEO | Not all rules followed | Not more than White Hat SEO | Medium |
What are the existing tactics used by the SEO to improve organic traffic on your website?
A well designed and optimized website must include suitable title tags, simplified Meta description, heading tags (H1-H6), appropriate keyword usage, relevant, concise and informative content creation and competition analysis by comparing with other existing competitors.
Let's try to figure out what are the elements of the website.
1. Suitable title tags:
An optimized website must include a title tag. A title tag is an HTML element that will specify your webpage-title. Title tags are displayed on the search engine result page (SERPs) as a clickable heading. Title tags must be wisely selected which matches with the potential searcher's intentions.
2. Meta description:
A summarized conceptual description of the whole idea is referred to as the Meta description. A Meta description is a snippet that may have a maximum of 155 characters in it. A Meta description is very important as it is visible on the search engine result page (SERPs). Search Engine Optimization expert always concern about Meta descriptions to increase clicking probability of your website.
3. Heading tags:
To structure your webpage it is important to inherit heading tags in your website. HTML uses heading tags as an indicator which makes your website's layout & appearance more approaching from an SEO point of view.
4. Keyword usage:
Inclusion of keywords in your web content increases your visibility onsearch engine result page (SERPs). Your website must inherit those keywords which match the potential searcher's intention. Visitor base decides SEO's target keywords which are required to be added in the web content to have a high ranking on search engine result page (SERPs).
5. Content creation:
Content creation is the process to generate thoughts& ideas that can be visual or written, related to your website intent. Content creation is the process that can engage and appeal to your web readers. Your website can become the most visited website if the content provided is engaging, concise and informative.
6. Competition analysis:
Competition analysis is strategic analysis where complete 'SWOT' analysis is done. Assessment of strength, weaknesses, opportunity and threats of your potential business contender provides both offensive & defensive strategic content which can help you to make marketing strategies.
SEO & new technical advancements:
So far, we undiscovered the conventional approach for Search Engine Optimization (SEO), now let's add some technical flavour to SEO working style.
Search Engine Optimization with ML (machine learning) & Big Data:
'Manual handling or machine handling?' this is always a debatable topic. But when it comes to modulation & learning factors they are always empowered by human beings whereas machines are not emotionally driven which makes them rugged and reliable.
Machine Learning & Big Data are the prominent technologies covering almost every field including the digital marketing industry. The SEO process can be aided by ML & big data which can help to manage data warehouse with ease and proficiency.
Technological up-gradation in your work ethics:
Transformation is a part of life. A venture with rigid work ethics can never manage its position in the digital marketing race. To update your work-techniques, workshops, online certified courses, seminars, regular expert discussions in the technological field can enhance your workforce.
In every six months, new technology is introduced in the market. It's very important for an SEO to update the structure of the website more efficiently, which definitely requires technical aid.
Sabhi Digital consists of a team of passionate digital marketing experts and digital marketing consultants who can guide you the right way, and become the perfect place for starting your career in digital marketing as a fresher. We provide customized services according to client's requirements.
Sabhi digital, the digital marketing company supports young talent. We give them a platform to improve their skills & create a unique identity in the marketing field.
To join the family of young enthusiasts at Sabhi Digital, Contact us today.
For further queries, you can drop an email at [email protected]