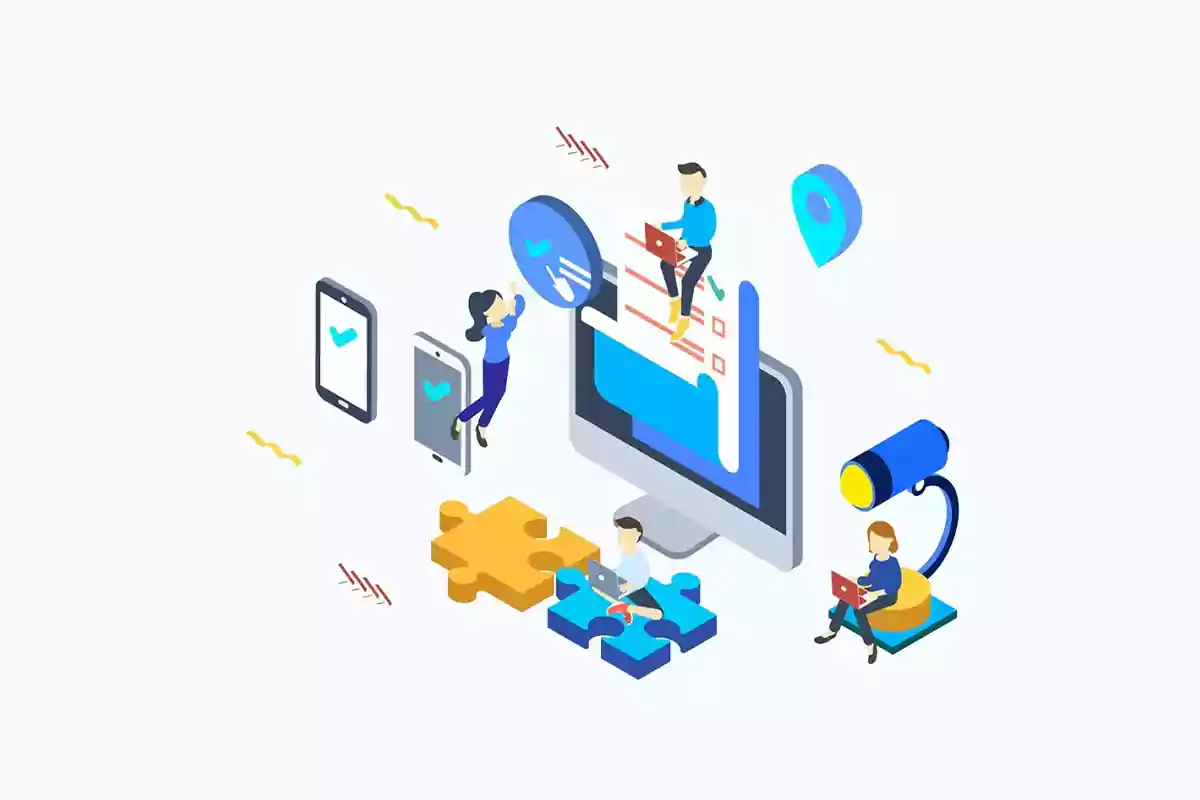 You NEED SEO. Yes, you read that right. Your website needs to be optimised with some Content. Let us understand what content really is.
Creating a new website?
Making changes on your pre-existing website?
Want to gain more daily visitors?
We know what you exactly need!
SEO (Search Engine Optimisation) content basically means any content that is put on your website or page with the sole aim of attracting more traffic via Google search engine. While writing SEO content might not be easy, there are hundreds of SEO companies out there that can help you gather the traffic that you so desire.
It is highly likely, that you cannot do this yourself, hence, without wasting more time, just go and look for a good digital marketing company to optimize the content on your website. Or wait, you don't even need to look, you have already found one. Why struggle? Hire Sabhi Digital, the best SEO Consultant in Jodhpur.
Even though your SEO consultant will probably handle everything, still here are a few things that you need to know about SEO:
1. The website is useless if people cannot see it.
Your website might be very useful or having a fantastic background. But if it does not come up in the searches, if people cannot find it in their searches, let us accept it, it will be pretty much useless.
Kyunki Jo dikhta hai wohi bikta hai!
2. Ranking your website higher in search results gives you an advantage over your competitors.
Websites that appear first obviously have higher chances of getting clicked than those that appear on the bottom of search pages. If your website ranks higher than your competitors, you have an advantage and stand a better chance than others.
3. SEO amps up your visibility.
Its expert will tell you how the variety of keywords that are used in your SEO Content can increase your visibility by make your website appear in more search results than you think. More visibility means a higher number of prospects, a larger target audience, and hence, better sales numbers.
4. A website without SEO is like a shoe without a sole.
Have you ever worn a shoe without a sole? How does it feel? That is exactly how a website without SEO looks like a professional SEO expert.
5. Increase your daily visitors by appearing in more search results.
One good thing about increasing the daily visitors or traffic on your website is that it can become a good source of revenue for your business. You can host google ads on your website and it can turn out to be an added perk of having an SEO optimised website.
Other things to remember:
Avoid keyword stuffing. Don't get into the google blacklist for keyword stuffing by overusing keywords on your website.
Put some actual interesting content. You need to make the one-time visitors to your traffic as daily visitors. For this, you need some actual substantial content that people could find interesting.
Don't rely on SEO. Optimizing your website is okay, but don't forget to consider other crucial factors for which a website is meant — info about your business, your services, your products and your contact info with relevant pictures, stories, reviews, etc.
If your content is shit, your SEO is useless. If you disregard quality content completely, all the money you spent while hiring an SEO consultant or an SEO Company will be useless. It can bring your visitors, but they won't stay, or return, as there is nothing interesting on your website, only keywords, and keywords.
Is it all still too blurry or confusing to comprehend?
Don't worry, contact Sabhi Digital and leave it all to us. We bring you an experienced team of SEO experts to help you bring some organic traffic on your website, and that too at affordable prices.