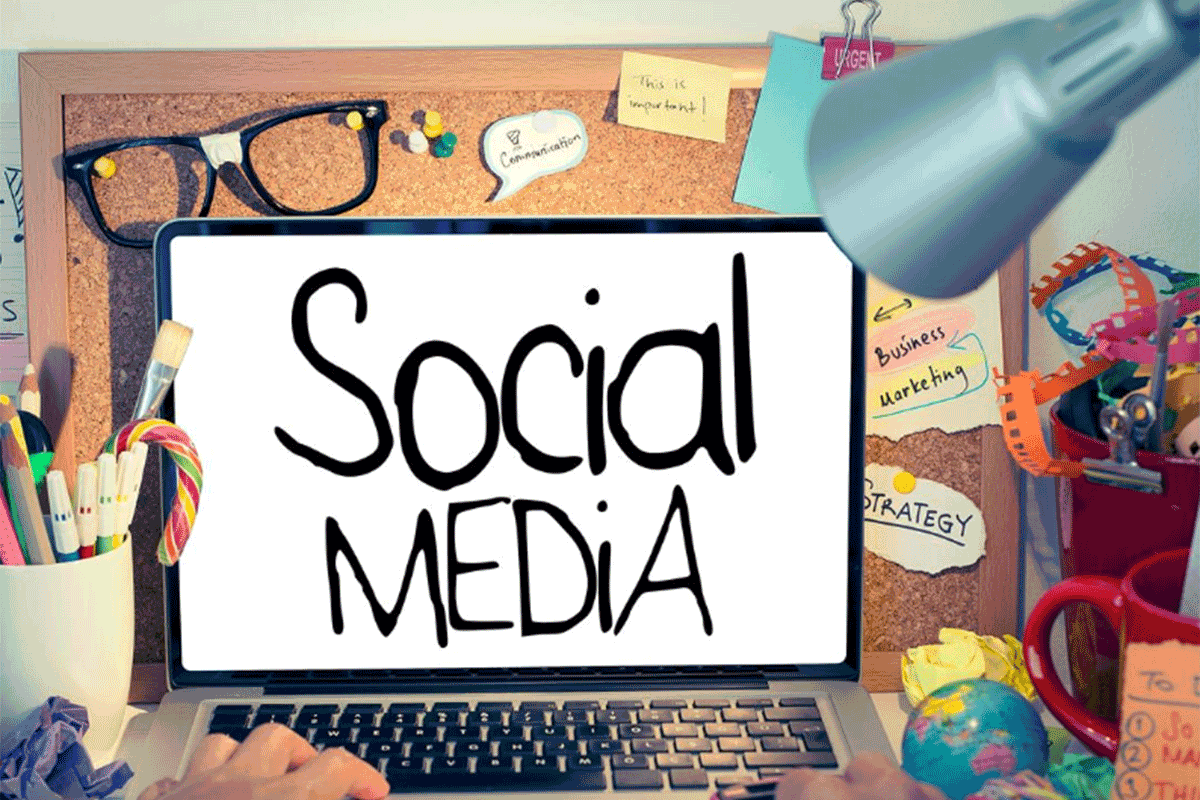 If you see a business growing well, then it owns a large share of its success to social media. We all know that social media has a significant influence on us, but do we understand its real value?

Let's understand why social media marketing is important and what you should do in a social media campaign to increase your business' popularity. 

Why Is Social Media Marketing Important?
To let you know of the marketing opportunity that you're missing if you don't use social media marketing:

More than 80% of people have a social media account.
More than 45% of people think that a business is legitimate if it has a social media account.
About 28% of people online think that querying about a business over social media is better than paying them a physical visit.
Make & Go By A Calendar
Try out these hacks to get the most out of social media for business growth and popularity.
Before you go on to make a social media calendar, you should know what it actually is.
What Is A Social Media Calendar?
It's a simple yet essential document that helps you figure out what to post online when to do it? Moreover, a social media content calendar helps you keep all the content (images and videos), hashtags, and copy for every post at one place.

It's necessary to have a content calendar to focus on sending out the right posts for the right people, at the right time.

Repurpose Your Content Better
To give you an idea of what repurposing your content means, we'd say – we promote our articles on all our social media handles. We don't do it because we want to do it. Instead, we have to do it, because repurposing content is the need of the hour.

By now, you know why social media is important for your business, and content is an integral part of any successful social media campaign. But, why do you need to reuse your content across channels? Here's why.

For a social media campaign to be successful, you need a lot of content. To be honest, juggling two balls – coming up with content ideas & managing your business is quite hectic.
That's why you need to take excerpts from your content and use them as your posts on your social media app lists. Using the same content is a good idea because unless your business deals with day to day news, you won't have many things to talk about on social media. 

Make different posts out of that single article that is on your blog, and keep posting regularly. Why? Because in the world of social media marketing, CONSISTENCY is the key. That's where a good content calendar will help you – in being consistent, without wasting much time on pondering. 
Don't Box Your Content To One-dimension.
If you ask our social media marketing experts how to make social media marketing strategy work for your business, they'll tell you to be multidimensional in terms of your content.

Here, being multidimensional about your content means two things:

Using All Forms Of Content
Content doesn't always refer to graphic pictures, videos, articles, copy, or GIFs. A combination of all these things means Content. And you should incorporate this definition in your subconscious while posting across different handles.

Let's understand this with an example of Company A and Company B.

Company A has a vast range of written content which it posts in captions with related pictures. No harm in that, doing this, the business is only better informing its customer about everything the business can offer them.

On the other hand, Company B is always making quick videos that just brief their audience up. Okay, that's a time-saving way to convey information.

But could both these content forms – video and text, solely cater to the needs of a vast audience? We don't think so. That's why you should use multidimensional content.

Now you know that using the same type of content will never let your social media account grow. But are you including the right theme in your content?

Broadly, there are three purposes why a business starts posting over social media – to inform, to entertain, or to inspire. To be centric focused on one of these purposes is not at all wrong, but you can't cut corners from the remaining two.

What's a better way to do that with your business account on social media?

Let's assume that your brand is all about entertainment, and you'll be actively posting about the same. If you garnish your content with some information, as well as a knack to give answers to your audience's questions, wouldn't it be great? This way, you're engaging your audience more than ever.
Run Analytics On Your Audience
We are sorted for what to present to our audience, but do you really know your audience? Who are they? What are they really looking for? What is the price they are ready to pay for the value you provide?

You need to answer these questions to yourself. Then, you need to take help of analytics. After you have a decent audience inflow, consider running analytics on your audience. Leave cookies on your website, take help of social media statistics to know more about your audience.

Once you have a clear idea about them, you're ready to rock your business on social media. 
Use Data To Grow Your Reach
Everything's aligning cleanly, isn't it? By this step, you'll have the right content out the right time, for the right audience. Hopefully, you'll have lots and lots of data from your social media handles.

After successfully working on a social media marketing plan, monthly data will start to show up on the surface. It will answer most of your questions like:

What age-group is viewing your content online?
In which geographic location is it being mostly watched?
Which platform is bringing you the most engagement – Facebook, YouTube, Instagram, Twitter, or LinkedIn? For us, it's Instagram. 
Once you have all these answers, you can think about sustaining what's working for your business and start improving what's not.

Can't figure out how to do this audit? Call us and get a free Social Media Audit for your business.
Understand How Different Social Networks Work?
Practically, you can't use the same strategy and pattern for all social media networking sites. You need to understand that every platform is different and requires varied handling.

Hashtags work well for Instagram, but LinkedIn doesn't love too much of them. Fun and lightweight content get trending over Instagram, but Twitter requires a more formal approach.

And to your surprise, Instagram has also started preferring hashtags that are relevant and provide some value to the audience.

To learn more about how different social media works, read out our full Blogspot. 

Stay True To Your Audience – Create Original Content
There's one thing that is an absolute buzzkill for your audience when it comes to social media marketing – PLAGIARISM. If you take content ideas from your competitors, and just change bits and post it, then you are cheating your audience.

You should do two things while posting – be original, and provide value. As simple as that.
Get Influencers On Board
You need to understand that posting content, using hashtags, and being original will not bring you an audience. You need to take help of the people who have a pre-established loyal audience with a reasonable conversion rate. These influencers will help your brand grow through organic marketing. Not to forget that your influencer will be targeting the audience that means business to you.

Let's say that you own a financial advisory firm, and now, you want to incorporate influencers. To look for an influencer who has a dedicated YouTube channel which they use to financially literate their audience will be a great idea.

Below are four types of influencers:

YouTubers – They are a great way to subtly market your product/service, and create a lasting impression on the viewers.
People Who Blog – You can engage with bloggers via affiliate marketing – another subtle way to bring the audience to your doorstep. They include links of useful things in their valuable blogs.
Famous Personalities – Although, quite costly, their results are also premium. These people have more than 30k followers on social media handles like Instagram, and clearly say to their audience what they use.
Promote Worthy Posts. Period.
Along with influencer marketing to grow a business, you also need to use the natural booster in different social media networks. These boosters are – paid promotion for business accounts and ads. 

Do you often see 'sponsored' written under the post that you see on Instagram? That's what you need to do with your posts that provide real value. This way, Instagram, and other social networking will robustly promote your business model, and it could literally reach a hundred thousand people over the internet.

But you should be very selective while picking the post that you want to promote. Always choose a post that you think is of some value to the audience and will have a reasonable conversion rate.
Conclusion
In this post, we covered everything from a social media calendar for a campaign to paid promotions. These are absolutely the only steps that you need to boost your sales and revenue via social media.
If you think all this is too much to do alongside handling a robust business, contact Sabhi Digital and get your social media popularity up and running…!!