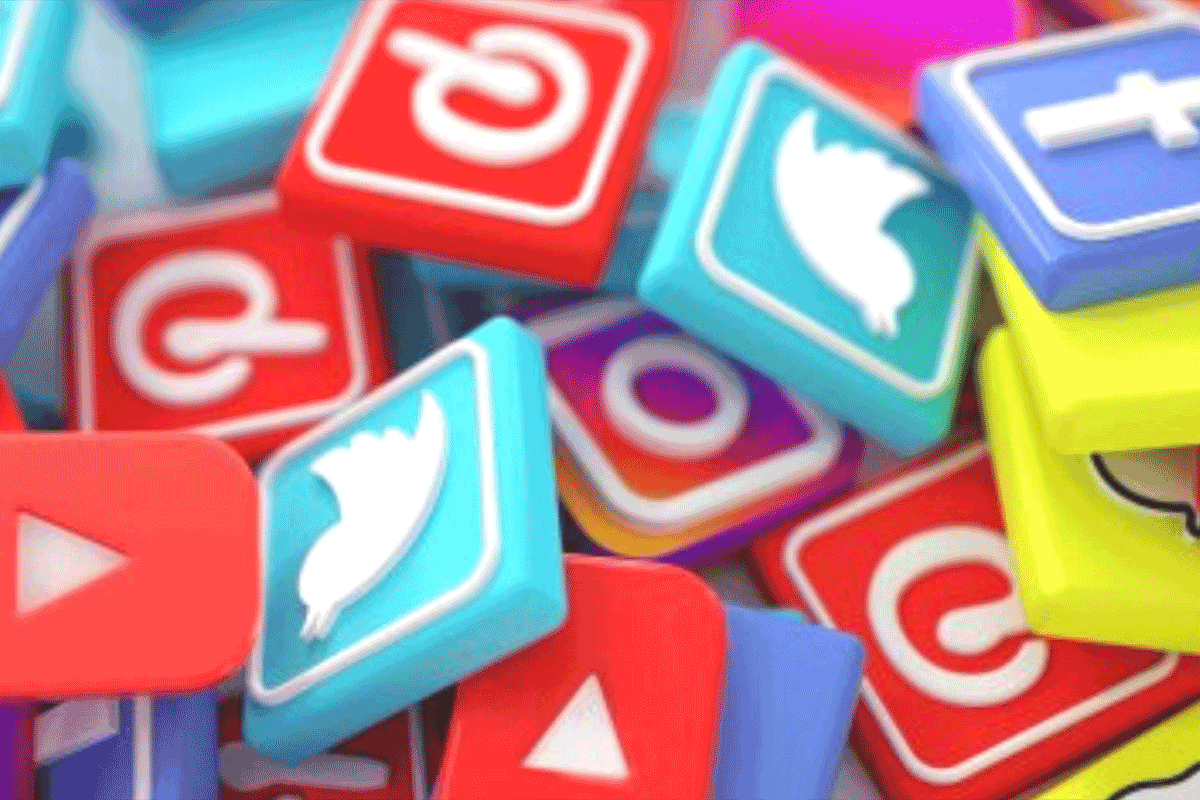 Bhale Padharo, small business owners in Rajasthan…!!
Throughout the weekend, we, here at Sabhi Digital, were figuring out ways that can help small businesses thrive on social media. Here's everything you need to know about social media marketing for small businesses.
Why Is Social Media Marketing Important For Small Businesses?
Managing a small business can be quite tricky sometimes. You have too much on your plate. One minute you are working on marketing, and the next minute you are managing the entire circus, and on another day, you are actively closing deals. Phew…!! Sounds too much, right?

But what if one platform can do all these things for you? Won't it be amazing? As a small business owner, it's bottomline that you will have to be a jack of all trades to manage things swiftly. But does it mean that you cannot take somebody's help? We firmly disagree.

Social Media is something that can help you swiftly manage everything, may it be marketing, getting orders, or staying in touch with your valued clients. We can go on and on about the benefits of social media marketing, but here's how to do it perfectly.
Set Definitive Goals For Your SMM Strategy
When you are thinking about putting work in social media marketing, go one step ahead, and plan definite goals for the campaigns? Why? Because if you work aimlessly, then the strategy might not yield fruitful results for you. To counter this, what you should be doing is setting up goals for each campaign, and work towards fulfilling them.
But setting up goals in a new territory can be quite something, that's why here we are to simplify things for you. Here are some goals that you can set up for social media marketing campaigns:
That's the best thing to set up as your goal for your first social media campaign. Drive all your social media campaigns that lead to more interaction between you and your audience. Make posts that stimulate more dialogues, comments, DMs, or anything that helps you connect.
Another great thing to aim with your SMM campaigns online. Once you nurture a good relationship with your audience, generating brand loyalty is next in line. Create contests, vouchers, or campaigns that uplift jaunty customers who regularly purchase from you or are as engaged in your business as you are.

Find Sales Opportunities Online
This is the "no beating around the bush" goal for SMM campaigns for small businesses. You need to create posts that drive engagement, enthusiasm, and mere curiosity. Anybody who eyes your post over social media should be instantly engaged and willing to enquire things…!!
Information About Expansion
If you are adding more and more services under your business' umbrella, then social media is full of opportunities for you to inform your existing audience about the same. Because if you make willful changes, and no one knows about them, then how do you plan to create impact from sales generated?
If trillion dollar companies like Apple are actively marketing their each and every new thing that rolls out, then why shouldn't you? Go, the sky is yours to conquer.
Introduce Analytics To Social Media Marketing For Small Businesses
Now, if you just keep eating, and you never get to know that you are full now, how would you feel? You'll be putting unnecessary efforts without any results, right? Probably that's why you need analytics for your social media campaigns.
When you post something, or run an ad campaign for your social media handle, make sure you track its reach. Who is seeing it, where it's being seen and when it's being seen are the most instrumental questions that you should be finding answers to…!!
Without the right analytical tools, methods, and strategies, you won't be able to give a direction to the social media marketing for your small business.
Apart from that, all this analysis helps you decide what works best for your marketing campaigns, and what doesn't.
Try Dominating One Fortress At A Time
Nobody can juggle too many balls for too much time. Even the big brands like Netflix, or well-known personalities thrive much better on a single social platform. You need to do the same for your marketing campaigns.
Find out from which social handle do you gain the most degree of engagement, and start working on it. Divide your spend limit in a ratio of 80 and 20, and spend the major part of your marketing budget on that particular platform. That can be anything – Instagram, Facebook, YouTube, or even Twitter.
This step isn't easy to execute if you miss out on the former one, i.e. running analytics. Until you don't run scans, you won't find out your dark horse of engagement. Once you do, march towards it with all that you have.
This way, you'll be able to generate handsome leads via the help of major social media platforms, along with maintaining an incredible online presence.
Plan Everything Beforehand
Before you think of posting something online, and that too, randomly, please see our red flag here…!! We suggest you plan everything before it goes online.
See if that flyer is quirky enough, and if it goes well with your brand image or not. Wait, do you have a brand image? If not, turn your business into a brand with Sabhi Digital.
No DIY…!!
When you do business, do business, don't think about focusing on a hundred different things. When you think of doing social media marketing all by yourself, you are kind of hurting your own business. Why? Because what are the areas that you will be focusing on – managing your business, catering to existing customers, marketing your business to potential ones, and whatnot.
Do you remember, too many cooks spoil the soup. Here, too many chores, and you'll start to crack a bit. And we don't want that to happen.
That's why Sabhi Digital is here to completely transform the scene of digital marketing for small businesses.
Get in touch with us to make your business rock the social media in a new way.