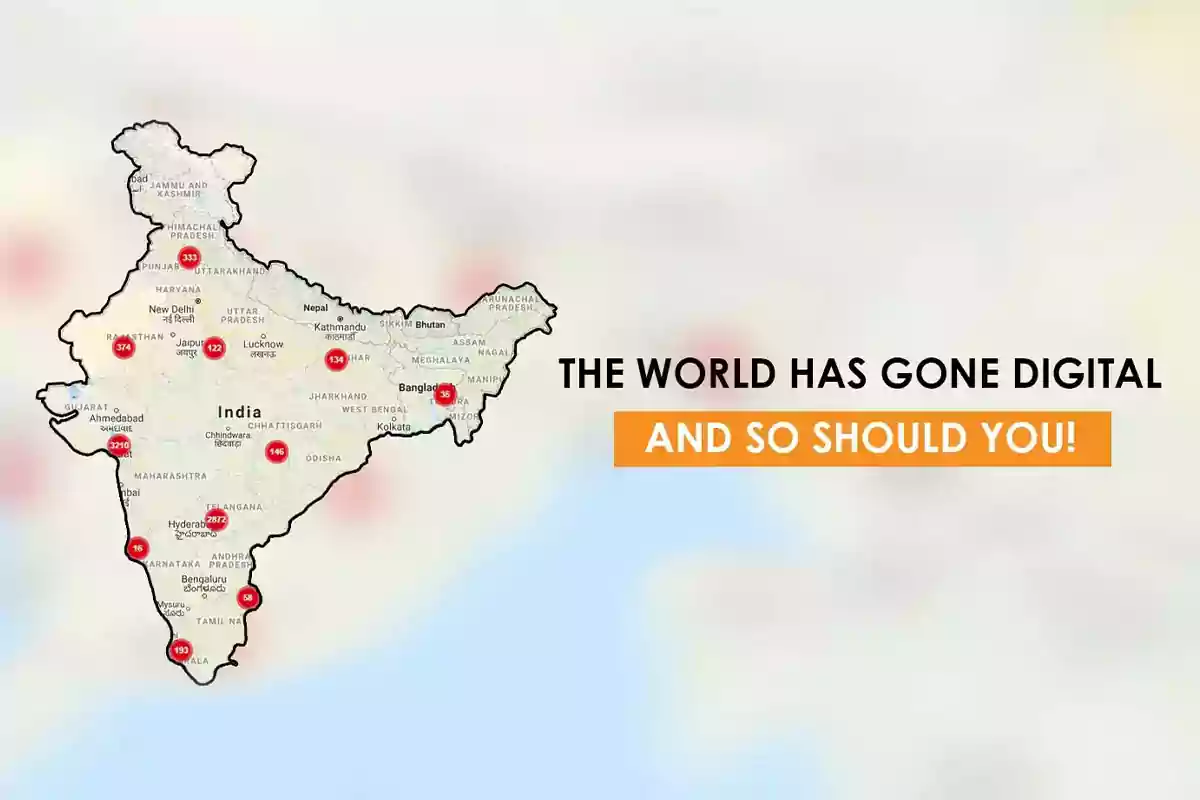 Are you still using the old forms of Portfolio for displaying your business?
The world has gone digital and so should you!
Sabhi Digital has bought for you the most innovative Portfolio Display Solution ever.
Our Portfolio Display Solution is a combo of two of our interactive web display services — 360° Virtual Tour and Map Locator Platform.
With our Portfolio display solution, you can display all your properties in one place in a super organized yet interesting way.
In brief, our Portfolio Display Solution is a one-click all-in-one info palette for your business. With this solution, now you can show everything that you want on a single platform, without having to leave the page, using a series of interactive tools and features embedded into it.
Benefits of our Portfolio Display Solution:
Showcase various locations on one map
With our Portfolio Solution, you can showcase the precise position of each location associated with your business on the same map. Nonetheless, these locations are set according to the locations and can be shared, viewed and reached using a one-click redirection to google maps.
Provide detailed previews of each location
Each of these locations can consist of various information cards such as distance from the railway station, distance from the airport, etc. using simple icons. You can also attach previews of the locations in the form of image, videos, documents and many more.
Link a 360° Virtual Tour for each location
For every location, you can link an interactive 360° Virtual Tour covered by our team exclusively for you. Indeed, this 360° Virtual Tour will provide an insight into the look and feel of the location. To read more about our 360° Virtual Tour Platform : click here
Provide Contact Details
For each location, you can add basic contact details accordingly. If there are any people associated with a certain location, you can add the details of these people as well. Thus, this feature enables transparency and ease of contact.
Organised, clutter-free and easy to navigate
Even after consisting of so many details and functions, the website appears completely clutter-free and well organised. The navigation is very easy, looks simple and classic. Moreover, The storage on this website is endless and the information displayed over it has no bounds, all while keeping it simple and organised.
Innovative Branding Solution
Additionally, this platform is the latest innovative branding solution for those who want to build their public image with unique and interesting tools of web development and digital marketing.
Highly Customisable
Lastly, given the subjectivity of each feature on this platform, it can be said that this platform is highly customisable. It can be changed and altered depending on the needs and wants of the client. This makes the platform very flexible and affordable since any features can be added or removed as per your wish.
Hence, the entire platform is an amalgamation of various interactive features embedded into it, making the interface even more interesting.
To summarise it, these features include the following:
Using our Map Locator Platform:
Show multiple locations simultaneously on a single map, without leaving the page
Add contact cards on each location
For each location, you can add details or contact cards of about associated people for that location (for example name, picture and contact number of a store owner, hotel manager, etc.)
Add various media, such as photos, panoramas, videos and virtual tours for each location
Add pop-up tabs for viewing information
One-click direct Enabled Plug-in or widget on the website
Add hotel menus, product information, pricing details, etc. via images or documents
One-click google-map location sharing option for all locations
One-click social media sharing so as to share information directly on your social media with just one click
Using 360° Virtual Tour (Optional)
Auto-rotation (For Tour to be used both as 360 Virtual Tour and Video) 
Information Points (To highlight main features of the property) 
Corporate Logo linked to your Corporate Website (For viewers to check your website from within the tour)
Thumbnails to Move Around the Tour (Very handy for viewers to navigate through the Virtual Tour) 
Social Media Integration (For viewers to be able to visit your social media handles such as Facebook, Instagram & Twitter handles from within the Virtual Tour)  
Website Menu (With following pages – About Us, Product/Services, Offers, Testimonials, Contact) 
Contact Us Page (So that viewers can send inquiries through email from within the Virtual Tour)
Integrated Image Gallery* (20 pics)* (Image gallery with up to 20 pictures of the property integrated within the Virtual Tour)   
Does this sound interesting to you?
Do you think this Portfolio Display Solution could be perfect for your business?
Grab this opportunity and avail special new year discounts on reaching us before 31st December.