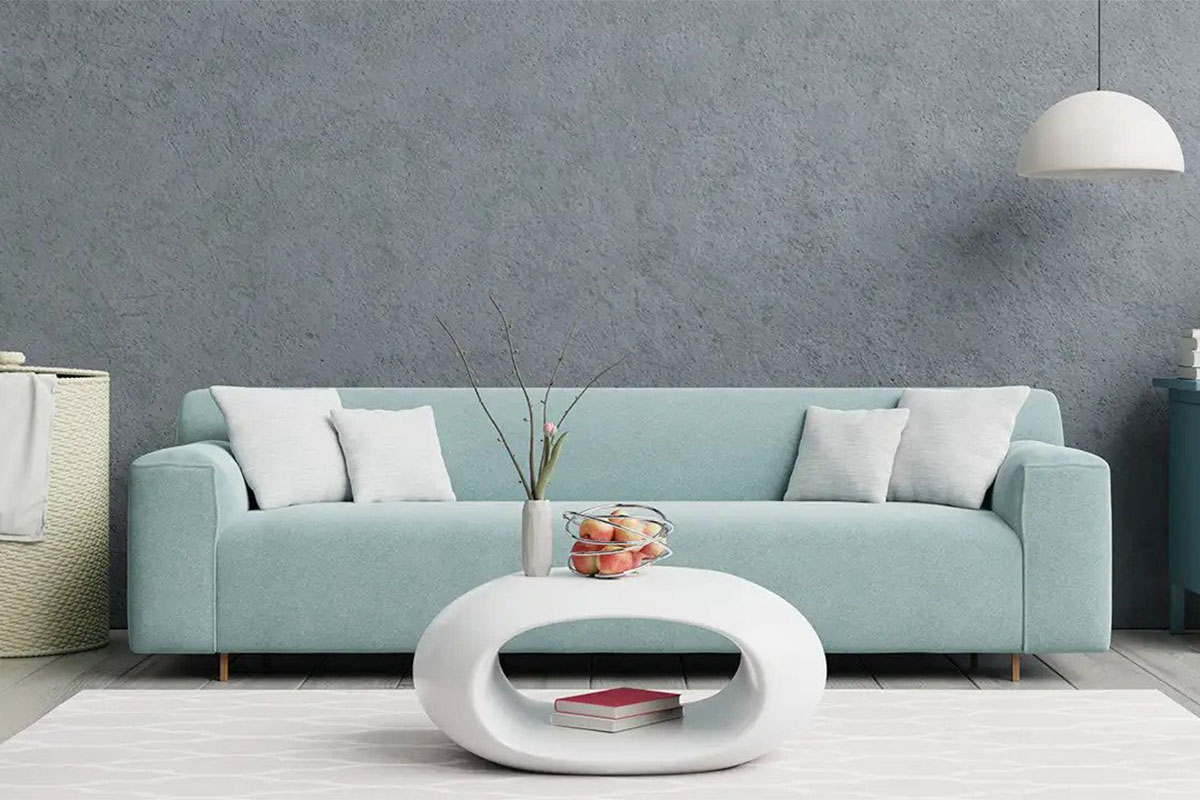 Ever wondered what would you do if the travels never continued after the lockdown for a long time? If your business essentially needs a physical visit to the shop or showroom for sales, your business will be greatly affected by this problem.
Don't you think it would have been better if you had an alternative to your showroom? Something like a cloud showroom, a virtual reality place where customers could browse your collection, enquire about products, and actually buy them?
To acknowledge similar problems, Sabhi Digital has come up with an exclusive virtual reality platform — VCOM Showroom on Screens.
Web development for the retail industry is now getting advanced. This platform is basically a virtual reality e-commerce platform which allows an interactive buying experience to your customers.
We recently created a similar platform for Chandra Furniture.
Confused? Let us get into the details to understand this better.

Features of VCOM Showroom on Screens:
Multi-device compatible Website with a modern twist
The portal is basically a website that allows showcasing products in a different way. We have tweaked up the usual old traditional websites with the help of the latest high-tech display solution. Even though a modern twist has been created, the website remains to be highly compatible with all devices including mobiles, desktop, macs, tablets, etc.
360° Virtual Experience in real surroundings
The website gives a unique 360° experience to the visitors. Your customers can now browse through your collection in 360° format. It is the closest to a real-life experience. It gives you the privilege of not having to show furniture in 2D pictures on WhatsApp or bulky catalogs. And since this is a 3D model, you can show your furniture in real-life locations, giving a better image of its look and feel.

Details using clickable hotspots
Each furniture shown in the virtual space will have a clickable hotspot hovering over it. Upon clicking this hotspot, one can view more details about the furniture — such as its material, dimensions, available colors/variants, and many more. Using the same hotspot your customers can also add products to the shopping cart.

The shopping cart
Within the shopping cart, customers can drop an enquiry, ask for a quotation, any questions, or a requirement on any particular product they want. This enquiry can be answered by the website managers easily. On the same portal, a price negotiation can also take place using only text messages. However, while registering on the website, customers have to provide their email or phone numbers, which can be used as an alternative contact by the managers.

Amazing Back-end support
The speciality of this website is its amazing back-end support. It enables the store manager (super admin) to make various admins for various tasks, such as:
adding/removing/editing products,
accepting/removing customer logins,
managing pricing or currency,
managing/reverting enquiries, etc.
Privacy-enabled VCOM space
Initially, this portal is proposed to be on a public domain, so as to allow more visibility and make the website easily searchable for people all around the world. But there is also an option to keep this VCOM space private. This means that only the people who have a link and login credentials can see the space and browse the products. This feature is especially loved by owners of handicrafts and imported furniture businesses.

Customer Login Panel
For the customers who have logged in, there is a separate section, where they can keep track of all their enquiries, receive replies and quotation as well as continue negotiation for products.
This will definitely make your work easier and faster, by dividing your tasks among different people systematically. You will be free of worries and as a result, you will have more space to think about your business development and expansion.

3-point buying experience with Showroom on Screens
This VCOM portal allows you to offer your customers a 3-point buying experience, i.e., three different ways of a unique buying experience:
buying through the VCOM space anytime, anywhere
you guiding them through the VCOM Space on a big screen while you both sit together
Visiting the store, scanning barcodes on products, and later checking them on the VCOM space
Such a unique and varied shopping experience becomes unforgettable for your customers, and they will surely tell about it to their peers. This will encourage more mouth to mouth publicity of your innovative selling process. This will also differentiate you from your competitors greatly.

Benefits of VCOM Showroom on Screens
The greatest benefit of this portal is that it allows your customers to browse through your products in the closest possible real-life experience, without actually having to visit the store.
This saves a lot of time and effort on both ends.
This could also mean that you will not need as many salesmen in your store as before.
More innovative ideas mean more popularity. Your customers will remember the buying experience they had at your store and tell about it to their friends, on social media and feedback forms. This is definitely good for your business.
The VCOM provides you a safe, secure, and hassle-free way to sell products and showcase new products anytime, anywhere, without any additional charges from your customers.
This VCOM will prove as a digital asset for your business during times like these when opening your showroom becomes inviable. Or even on regular days, for customers who live far from your store.
This add-on service is an innovative digital branding, creating a distinguishable market image for you, keeping your competitors at bay.

This VCOM Showroom on Screens is not just for furniture showrooms. You can personalise this platform fully and use it exclusively for your business to showcase your products or services in an interactive and innovative way.
Does this interest you?
Do you want to discuss this further or see a sample?
Do you think this VCOM Model could take your business to new heights?
What are you waiting for?
Let's discuss this now. Drop us an email or call us to get things started.