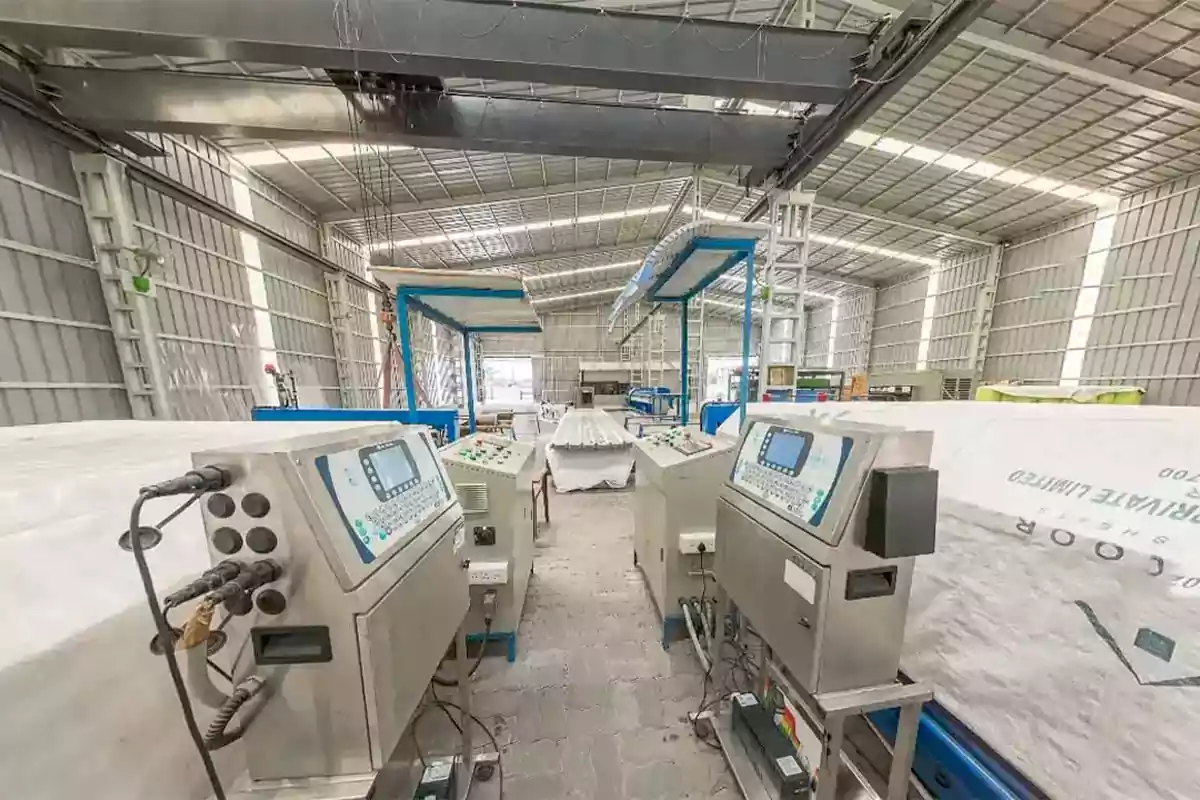 Kohinoor Metals specialises in the production of steel made colour roofing sheets. This sector acquires a big economy in the commercial market. In Rajasthan, Kohinoor Metals tops in their field and it is one of the leading producers of colour coated roofing and cladding sheets. The Kohinoor brand offers the best quality metal trapezoidal sheets. Its products include the complete range of specially formed custom-designed accessories.
Challenges/ Objectives
Being one of the top brands in its competition market, Kohinoor has been dealing greatly with its B2B clients. The company now desires a wider spectrum of market recognition. The consumers of these products hardly knew about Kohinoor's incredible industrial set-ups, machinery and product range.
As an attempt to resolve this issue, Sabhi Digital suggested that Kohinoor Metals should give a chance to 360° Virtual Tour Photography without a second thought.
Insights/ Research
Before starting on this project, our team underwent detailed discussions and research revolving around Kohinoor, its history, its locations, its products and their USPs. Once a better understanding of their products and factory set-up was established, it was not difficult to determine the hotspots of impactful visuals for a complete 360° Virtual Tour custom made especially for Kohinoor Metals.
Without wasting any time, our 360 photography team started visiting the factory set-up location to gain an insight into the 'how, what and where' parts of the virtual tour. Finally, a final action plan was made and the cameras and drones were brought in. Just a few hours and the shots were all done. Now the remaining work was to be finished by our editors and designers.
Our Solution and Results
Talented photographers and skilled developers have made this virtual tour possible with the help of high-end technology and amazing strategy. This Virtual Tour consisted of several smart features such as auto-rotation, information points (hotspots), clickable floor plans/ layout of property, thumbnails for easy navigation, integrated brochure & corporate Virtual Tour, website like menu, Google street view, contact info, enquiry form, single click share button, and many more.
This refined 360° virtual tour video opened new horizons of opportunity for Kohinoor Metals. It enabled them not just to reach a wide audience in the most creative and innovative way, it is also an amazing way to showcase their set-up, product range and production process directly to the audience, which could be businesses, consumers, or both.
Likewise, this 360° virtual tour can be work as a modern high-tech form of visiting card for the new connections.
Moreover, through virtual tours, viewers can get a first-hand experience of the brand, their products and services. It is very close to the real-life experience of visiting the factory.
It is now easier for the brand to approach new businesses and consumers without any hassle on either end.
Hence, the new consumers, who were initially unsure about how to proceed with the selection of one product, are now finding it easier and better to choose from their wide range of colour options.
Nonetheless, the brand can now earn a different market recognition for its technology, machinery, set-up, and many other factors that went either unnoticed or unknown in the initial scenario, all thanks to 360° Virtual Tour Photography provided by SabhiDigital.com.
Special Highlight
Initially, we hosted a separate standalone Virtual Tour Website., But since they already had a website, we had to think about an alternative. After some discussions, we finally resolved that the Virtual Tour website will remain to be a standalone website. But it will be integrated into their primary website through a link (i.e., through a button). This means that the viewers would be able to reach the virtual tour website a single click.
Milestones
Once the Virtual Tour was ready, we called in Mr. Vijay Pugaliya for final approval or to discuss if any changes were required. Now that was a moment that we will always remember. He was very happy with the Virtual Tour, amazed how good it had turned out to be. We were glad that.
At last, the Virtual Tour went live on the website. Soon, we started receiving calls enquiring about 360° Virtual Tour and how their business could get one done for themselves. 
This 360° Virtual Tour was a first for us, as well as for Kohinoor Metals, but we knew this was just the beginning of a chain with a lot of other firsts.
You can view Kohinoor Metals and its Virtual Tour here –Kohinoor Metals
Our 360° Virtual Tour services are open for anyone who desires to market their business in an innovative, impactful way.
Do you want to get a virtual tour made exclusively for your business? Feel free to contact us: Sabhi Digital