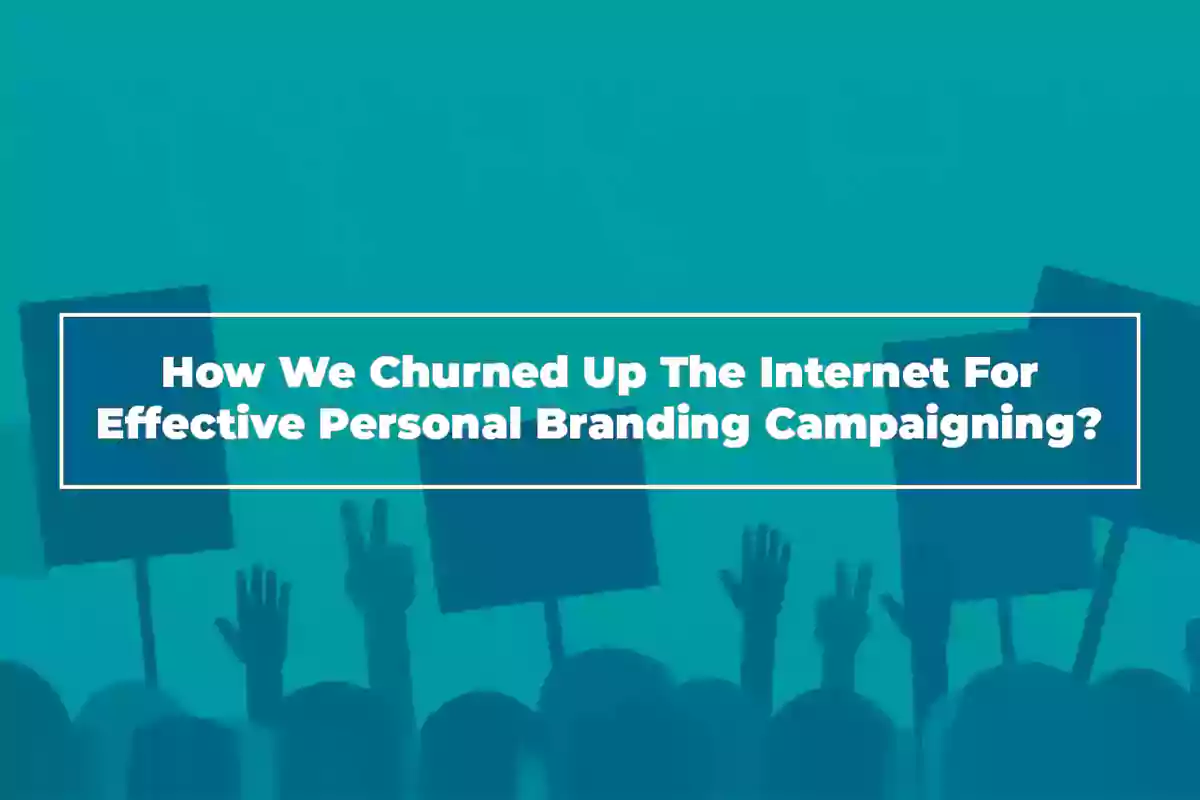 It was a pleasant July evening when we got a call from Aankith Mishrra, and he gave a gist about the upcoming election for the post of Area Vice Chairman (AVC) for Round Table India. Aankith wanted to leverage the immense popularity that the Internet has to offer. And who's more impactful in all things digital marketing than Sabhi Digital, when it comes to finding the best digital marketing company in Jodhpur. This is the complete account of how we churned up the Internet and the world of social media to fuel the campaign for this year's AVC election.
Harnessing The Power Of Social Media Marketing
As soon as we got to know about the elections, we decided to harness the power of Social Media Marketing in Jodhpur to positively impact the election campaigning.

We got our teams to collect every honourable work that Mr Mishrra and his fellow tablers had done in the past five years. Why five years? Because five years ago, Aankith had debuted in the tabling world, and he's been thriving ever since.

Our core team got every bit of detail from exceptional selfless projects done under the banner of RTI. With this information, we created an ecstatic array of visuals to send out on different social media handles in the form of carousel posts to tell the story of each event. The designing and flow of these stories were such that the tablers watching these felt the events unfolding before them, again.

Skilled graphic designers, striking copywriters, and active social media managers at Sabhi Digital took it upon themselves to complete this task.

Dedicated Impactful Captions For Social Media Posts
What's more improvising is that apart from focusing on visuals for carousel posts, we also choose to equally focus on captions for these carousel posts. These personalised captions were for the readers in the audience to cherish upon and get the crux out of these posts.

Our copywriters made sure to write captions that strike the mind of a reader and imprints the exact 'vibe' of the visuals on the reader's heart.

The perfect combination of these graphics with a quality copy was enough to get viewers in the know of what crucial things Aankith been doing with his fellow tablers at Jodhpur Round Table 273.

Building A Commendable Presence Over The Internet
A part of this project was to build an impressive Aankith's impressive brand presence over the Internet. To fulfil this initiative of ours, we took it upon ourselves to make a website to shed light on Aankith's personal, professional, and tabling career.

The website we used to display Aankith's ace in all the three areas of his life was also a mirror of what events he had attended as a Tabler.

The theme of our campaign was to show how a motivated person, with the necessary backing of right people, can be instrumental in bringing positive changes in our society, and change the lives of thousands of people.

With this project, we proved that the Internet is a magnificent way to pull out unexpected results from unexpected places. Who would have thought that quality copywriting, clean designing, and some top-notch responsive website development could change the direction of winds in an election?

One Chapter Ends, Another Begins
Our election campaign branding ended with a virtuous win of Aankith over the opposite contender.

But Sabhi Digital and Aankith were more motivated than just a short election campaign. We decided to broaden his presence over social media on the fronts of personal branding. Our motto was to make Aankith Mishrra's social media handles more vibrant and full of lively action.

To be honest, staying well in line with present trends is not everyone's cup of tea. To make this complex task everyone's piece of cake, our young and dynamic team of copywriters, designer, and brainstormers got together.

The result of all these collective efforts was instrumental in starting Aankith's journey as a social influencer over major social media platforms.

In the era which we are living in right now, it's essential for everyone to remember the phrase 'Trend is your Friend'. And we made sure that this phrase never got out of our focus throughout the SMM campaign.

Our SMM campaign highlighted his skills like photography and his interests like cycling, sports, and reading books.
Talking Numbers
One of the reels that we planned was an absolute stunner over the gram and it got a whopping reach of more than 2800 views in just a few hours. This particular post had a combination of intriguing music, top-class photography, editing, and attractive copy.