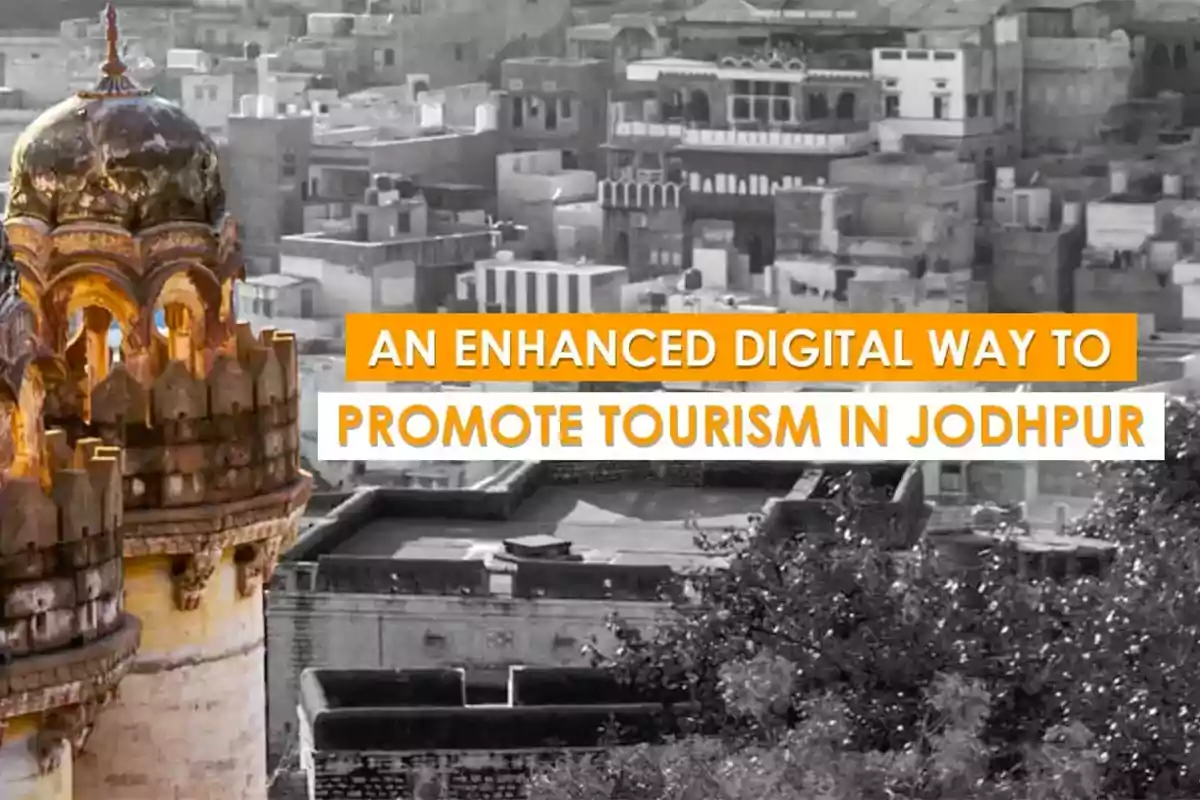 Sabhi Digital's attempts to promote Web Development for Tourism Industry are aimed at encouraging the digital presence of unexplored cities across the internet. It is also to create a portal that channelizes great information, history, and facts about the major landmarks of all tourist attractions of a geographic area in one digital space.
It is in moments like this lockdown, that we are most desperate to go out and visit places we've been planning to visit. And it is at moments like this, that the tourism industry suffers great amounts of losses with no reparations and nothing that could be done about it.
And for those of us who like to travel, explore and learn about new places, it becomes a torturing experience when we can't, stuck in our own houses feeling helpless.

The usefulness of the website and web development for tourism industry in general:
Encouraging tourism
The website can be used to encourage tourism in any certain area or for specific landmarks by putting up interesting images, videos and virtual tours for them. Sometimes, interesting stories related to a place also serves as a motivation to visit the place. Sponsored ads can also help to alleviate viewers on the website. The website can also serve as an ad-space for nearby places, eateries, hotels, etc., making it even more useful for tourists to find the same, as well as for owners to attract more crowds.

Informative and Inquisitive
The website serves as a checkpoint for people who want to know more and learn more about the culture, background, history, and architecture of Jodhpur. All information accumulated in such an organized manner in one place is like a library of information. The website promotes not just the tourism spots, but also the famous stories, legends, and folklores related to these places, giving a rich insight into the culture and heritage of the city.

Digital Presence
The website creates a unique and meaningful presence of the city on the internet. For, a common situation that we faced during the creation of this website is the lack of information on the internet related specifically to Jodhpur. We were surprised to find how little was said and written about Jodhpur and how even little had been published, even when Jodhpur has a secure place in Top 100 Tourist destinations of India. We wonder how many other hidden gems would be lying in other Indian states, waiting to be discovered and cherished. Such cities need nothing more than a concrete digital presence to help them get some limelight.

Acts as a virtual guide
Just like a tourist guide, the website is a friend in need for every tourist in town. From the journey to every visit, the website gives an unforgettable experience. The website shows you the beauty to explore; it tells you stories about the town; it informs you what to eat and where to eat; the portal describes everything you could do in Jodhpur; It even shows you the directions, distances and places to stay; what more could you ask for? 

Additional revenue
Apart from the initial data gathering, uploading and development, this website requires very little maintenance. As a future prospect, the website can run various ads, show useful government notices, and can be used to call in cabs, food, etc. This can be a way to secure some additional revenue for Jodhpur Tourism Department.

Detailed Features of the front end:
Attractive home page
The home page is highly simplified and very attractive. The moment that someone visits the website, he gets an amazing view of the mystic Mehrangarh Fort which is the major highlight of Jodhpur. The bottom section highlights some major landmarks through pictures.
Search Bar shows relevant searches
The advanced search bar shows on-the-spot search results as you type for a quick, efficient searching experience.
Simplistic Header
A minimal, highly customized header to highlight the basics that this website offers on one side, while on the other side, it shows the authorization and support that this project has received in recognition of the hard work put in by Sabhi Digital.
All major landmarks on map pin-pointed
The main interface of this website shows all the major landmarks of Jodhpur pin-pointed on the map. When you click on these, a detailed preview of each location appears in the left section. These pin-points use latitudes and longitudes for positioning, and are hence, geographically accurate.
The left section shows previews and search results
The left side section gives a quick preview by showing major landmarks, and quick buttons to their directions, official website and 360° Virtual Tours (also shot by Sabhi Digital's photography team).
Upon clicking, you can see details of a place, nearby stuff
When you click on these previews, you will be able to see a detailed version of each landmark. Our content team has added a detailed history, highlights and stories related to the landmarks; to give you a better insight as to why these landmarks are so popular; what they are known for and everything that you will get to see when you visit these places.
There are separate sections that tell you about:
great things to see,
famous things to eat,
interesting things to do at these locations.
Other sections tell you about the nearby landmarks, and the nearby eateries, hotels and shopping places.
This page is like an all-in-one info palette for the searched location. Moreover, this could also act as a virtual tourist guide for anyone visiting these places and looking for interesting and insightful information regarding the city and place.
Furthermore, Web Development for Tourism Industry can be a game-changing device. Display Solutions like this can bring tourism online, become a new way of viewing tourist destinations. Websites like this have the potential to change the way we look at tourism today; not just a recreation activity, but a way to learn and discover new places lying hidden across the globe. We believe that the future is digital. Hence, we promote web development for tourism industry with great enthusiasm at all times.