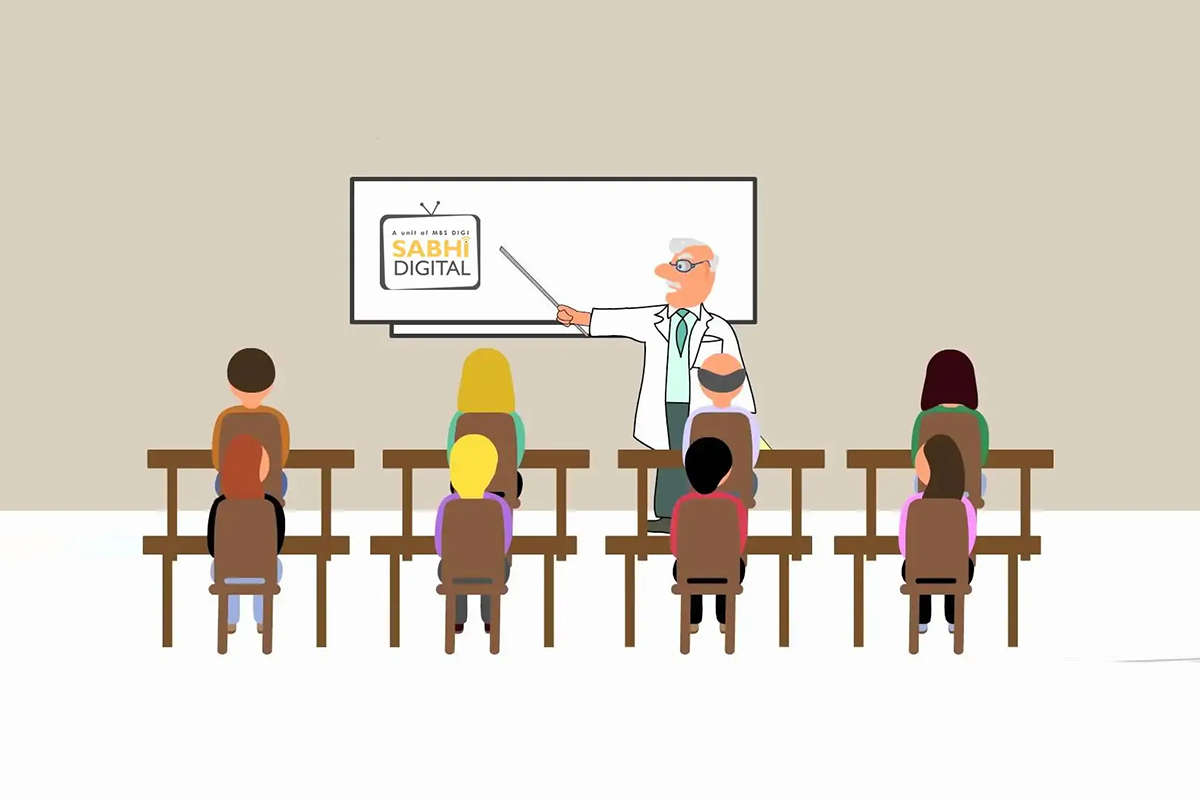 An investment in knowledge is the best policy with the highest interest rate. Education is the human right and the most necessary requirement of everyone which nurtures the young mind and cures the darkness and pains due to illiteracy and lack of knowledge. To convert the aims of education into reality, our company Sabhi digital is providing a unique application to assist the education techniques by introducing 360° virtual tour photography.
Today the education industry with high value and targets leading the world, so that the students with dreams and ambitions can track themselves on a successful path with right capabilities and directions.
Explanation and understanding are the key points in the education field which can be improved by the inclusion of 360° virtual tour photography. For better understanding and ease of teaching, infrastructure plays a vital role.
Inclusion of 360° virtual tour photography in the educational field and the benefits
Classroom, laboratories, libraries, building outlook plays a critical role in building a healthy environment where students can comfortably engage their fertile minds into grasping knowledge and learning the different aspects of life.
Inclusion of 360° photography can help you to outreach the audience by inserting exciting and interactive features like thumbnail, hotspots and infrastructure details. You can describe your services in such a way that your clients get a better experience and feel complete satisfaction.
A well-known fact that a young and energetic mind requires a healthy environment to grow and shape their characters by learning ethics and values not to cause fear but to be a good human being. All these requirements can only be fulfilled when students are getting right and comfortable environment.
Unmanaged infrastructure can cause adverse effects in educational vision, therefore to avoid them, our company Sabhi digital is introducing a tool 360° virtual tour which can improve the analysis of your infrastructure and can improve the designing of Classroom, laboratories, libraries, building so that the maintenance of infrastructure and other aspects cannot hinder the real essence of education.
How the absence of 360° virtual tour photography affects the educational infrastructure maintenance and management
When monitoring and management of complete infrastructure are done the human brain it may cause ambiguity. For more precise and accurate results, we need a computer-based application that can help better to understand the maintenance requirements and monitoring. 360° virtual tour photography can help to improve these aspects.
Sabhi digital company is providing the feature of 360° virtual tour photography to improve your experience. Our company provides flexible and customised services to satisfy the clients and give them the best experience.
For more details contact us on Sabhi Digital and you can also ask your queries by dropping a mail on [email protected]