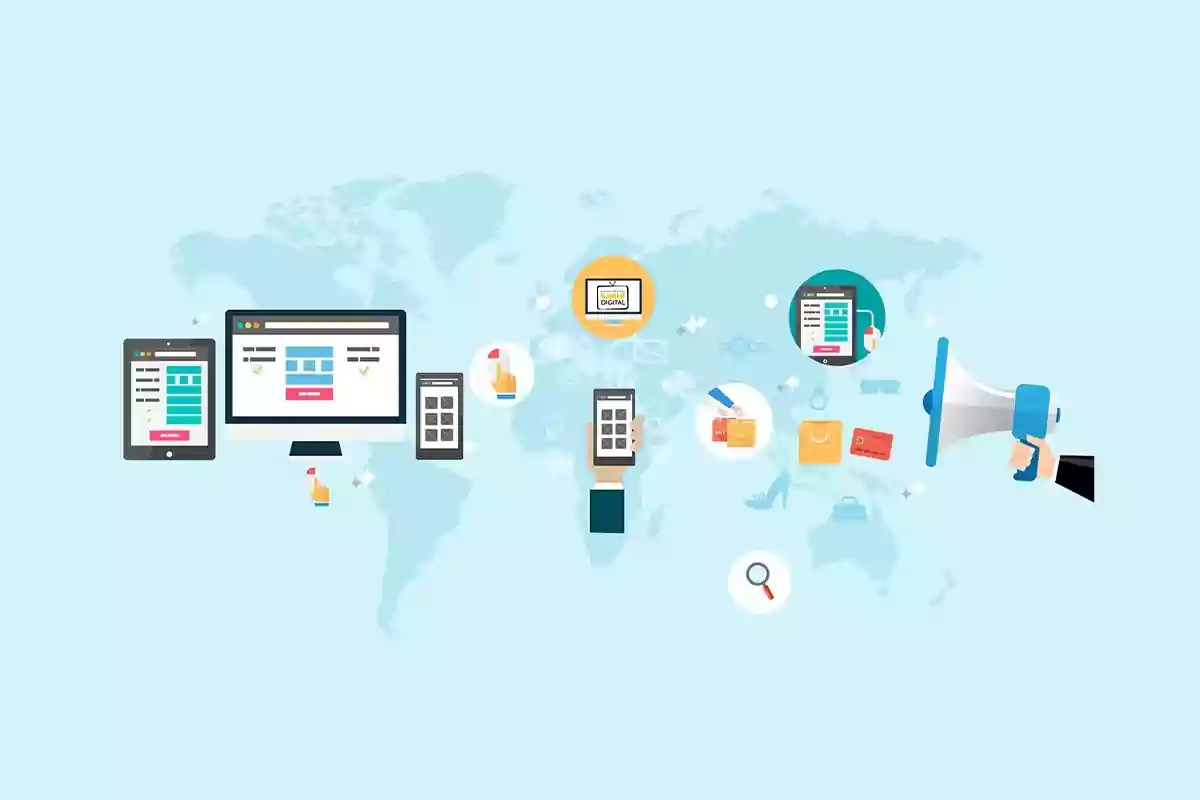 Digital marketing needs to be an essential strategy in every business or brand's marketing strategy in today's world. But it also important to understand various forms of digital marketing services and some digital marketing basics before you hire and digital marketing company for their digital marketing services.
The scope of digital marketing is endless. But there are a few criteria that every digital marketing expert considers which are believed to be the best for your target audience.
An efficient and workable digital marketing strategy is created based on these criteria.
The main components of Digital Marketing are:
Website designing
Search engine optimization (SEO)
Social media management (SEM)
Social media advertising
Pay-Per-Click advertising (PPC)
Email marketing
Content marketing
Let us learn a little about everything mentioned above.
Website designing
Your website sets the pace for your business. Your website is always considered as the first thing to consider the credibility of your business. A professional digital marketing consultant knows that your website designing can make your break your company's future, and proceeds likewise. Make sure your website's layout is simple and design is unique and attractive.
Search engine optimization (SEO)
Optimising your website for the search engine, by including frequently searched keywords into your website's content should be your first-most priority. If your website does not show up in searches, it is pretty much useless. Hence, SEO optimisation should be paid attention to. Make sure your digital marketing company is providing you with SEO services too.
Social media management (SEM)
Social media management is important to create a concrete and consistent visibility online. For any brand, their presence on social media through posts, images, blogs, videos, gifs, etc. are great tools to gain more visibility online. Interacting with your customer base is as important as reaching out to new prospective customers online.
Social media advertising
As a part of social media advertising, you can run advertisements on various social media platforms, such as Facebook, Instagram, Twitter, Pinterest, LinkedIn, Quora, etc. According to worldwide surveys and researches, social media adverts are rising to such an extent that every two out of ten posts on our social media timelines could be sponsored posts from influencers, ad agencies or hosted by the platform itself.
Pay-Per-Click advertising (PPC)
Pay per click advertising is the marketing technique where ads are paid for depending on the number of clicks that they fetch. It is a more improvised form of online ad where you can actually check how many people clicked on your ad and how many just passed it off as uninteresting.
Email marketing
Email Marketing is the most important digital marketing strategy which is often ignored and skipped by a lot of digital marketing services labelling them as outdated and too mainstream, which is not true. A true marketing expert understands that Email Marketing is the most effective out of all and creates the highest ROI when compared to other digital marketing services.
Content marketing
Content marketing is based on strategic sharing of content which is either valuable or viral, so as to gather more engagement from the visitors. Content marketing is, in today's world, the most common type of digital marketing used today. It includes blogs, pictures, videos, cartoons, comics and even memes.
To create the most effective digital marketing strategy for your business, first of all, understand and evaluate your target audience. Then consider which platform has the most of your target audience. Once you have a clarity of all that, you will understand which of these digital marketing tactics you should go for. This will help you choose the best digital marketing agency or best digital marketing company most suitable for your business or brand.
While you are on it, don't just rely on the marketing agency, monitor what they are doing and how they are doing it, if you learn something worthwhile, you will be able to create a good ROI for your business even after your service term is over.
Digital Marketing should be your next marketing strategy. If you are still confused and everything sounds overwhelming to you, contact the best digital marketing consultant around you.
No need to go anywhere else, Sabhi Digital is here. Give us a call and let us help you out.