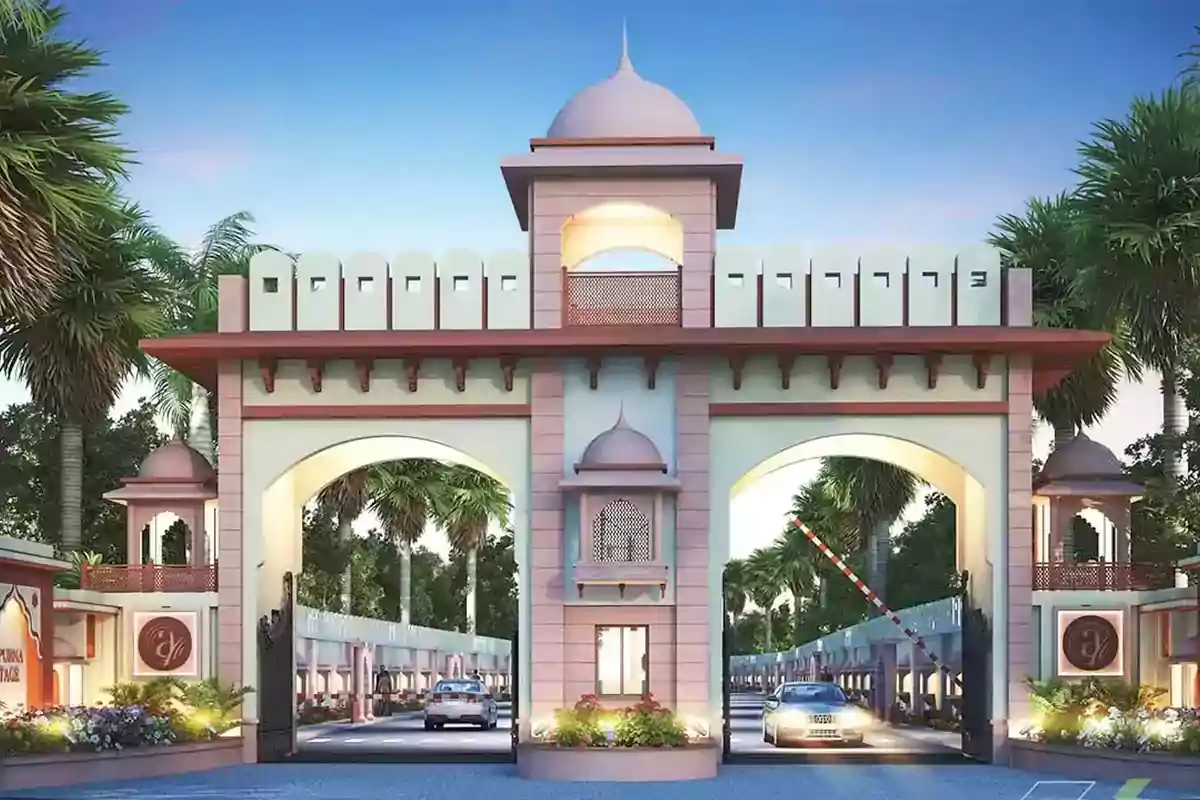 Ashapurna Buildcon Ltd. has become a renowned real estate and housing company, the best among its peers. Karan Singh Unchiyarda, the founder of Ashapurna, with his sharp visualization has set forth an enviable legacy and made themselves one of the most popular and well-established estate company in Rajasthan.
Challenges / Objectives
Ashapurna Buildcon Ltd. has redefined the Real Estate and Housing Business with unique modern designs, along with preserving the rich heritage and the traditional and cultural values of India. It is but obvious to conclude that the group has, in its humble way, tried to enrich the quality of life and living standards of the people in general. For customers, Ashapurna Buildcon Ltd. Constructs a wide range of requirements and offers the best suitable options. Till date, Ashapurna has managed to complete a total 22 projects consisting of around 3000 Villas, and around 10,000 Plots in various Residential Township, Commercial Mall and Residential Multi-storeyed complexes.
Even while being at the top of their industrial market, Ashapurna Buildcon Ltd. as like most other builders were facing the heat due to real estate demand slowdown in terms of enquiries and sales. The demand for housing and properties had seemed to sink to their lowest in 2019. This market low was bad news for all builders especially in this festive month of Diwali.
When we met Mr Karan, we suggested them to give a chance to our 360° Virtual Tour services for their marquee township – Ashapurna Heritage. Seeing the samples, he was sure that this is going to be a revolutionary resolution for his business.
Insights/ Research
Ashapurna Heritage has so many amazing villas and incredible houses that finalising on one property was as difficult as deciding to buy one. But once it was done, we immediately got into the process, without wasting any further time. It was a beautiful 15*50 villa with beautiful interiors. Our team was enticed by its beauty. We were determined to make the video equally enticing, to capture its beauty in the best way possible.
We started 360° virtual tour shoot and the next thing we know, we were covering the whole township right from the entrance to the insides of each and every room. Our efforts to capture the villa perfectly ended by the evening and what we had in our hands was an appealing video of a charming property. Our team had never been so contempt before, the raw footage felt like a baby in our hands yet to undergo production and development before we could present it to the client and to the world.
Our Solution and Results
The 360° virtual tour made exclusively for Ashapurna Heritage turned out to be a fine quality visual, the villa's beauty looked enchanting and everyone who saw the video praised the videography team. Like our every virtual tour, this Virtual Tour also consisted of several smart features such as auto-rotation, information points (hotspots), clickable floor plans/ layout of property, thumbnails for easy navigation, integrated company brochure and link to corporate Video, website menu, Google street view, contact info, enquiry form, single click share button, and many more.
This 360° virtual tour video was a new form of digitalisation for Ashapurna Buildcon Ltd. It enabled them to showcase their property to new prospects in the most creative and innovative way. This virtual tour felt like a real, live, first-hand experience of the property. The villa looked bigger than it actually was (added perks for the agents), the interiors and exteriors were all covered and could be seen in full detail as if we were actually visiting the place. Once approved, their marketing team took over and the videos went viral among their networks. A plug-in was created on their website and the entire website was revamped by that addition. The links were shared, forwarded, and in no time, the website saw a rise in the number of visitors. The queries increased and a lot of prospects for the Villa showed up, and not just the Villa, they wanted to check out other properties of Ashapurna Heritage as well.
It would surely open new doors of opportunities for Ashapurna.
Special Highlight
Keeping in mind client's requirements and his requests, an add-on was made into our usual Virtual Tour Model. An Enquiry Form was made which could be used by the visitors to fill in their enquiries related to a particular property, reaching directly to the authorities. This enquiry form made it easier for the viewers to check out properties and leave their queries, without any hassle.
Milestones
It is a pleasure for us to meet the client requirements with our high-tech solutions and creative ideas, but what is even more pleasing is the way our clients react to our ideas. Our clients' happiness is our happiness. Their satisfaction is our first priority.
We were delighted to hear Mr Karan's kind words appreciating our work and telling us how much he loved the videos. We were glad our efforts were paid off, successfully, and were loved by everyone in and out of the company.
After this 360° Virtual Tour, Mr Karan assigned us more Virtual Tours of their other properties as well. He wanted a virtual tour made of almost all of his properties. What could be more pleasing for our ears?
So the video unleashed new opportunities, not just for Ashapurna, but for Sabhi Digital as well.
You can view Ashapurna Buildcon Ltd. and their Virtual Tour here – Ashapurna Buildcon Ltd.
Our 360° Virtual Tour services are not just for the estate agencies, they are open for anyone who desires to market their business in an innovative, impactful and effective way. If you too, want to get a virtual tour made exclusively for your business, feel free to contact us – Sabhi Digital
See what Mr Karan has to say about Ashapurna Heritage 360° Virtual Tour: