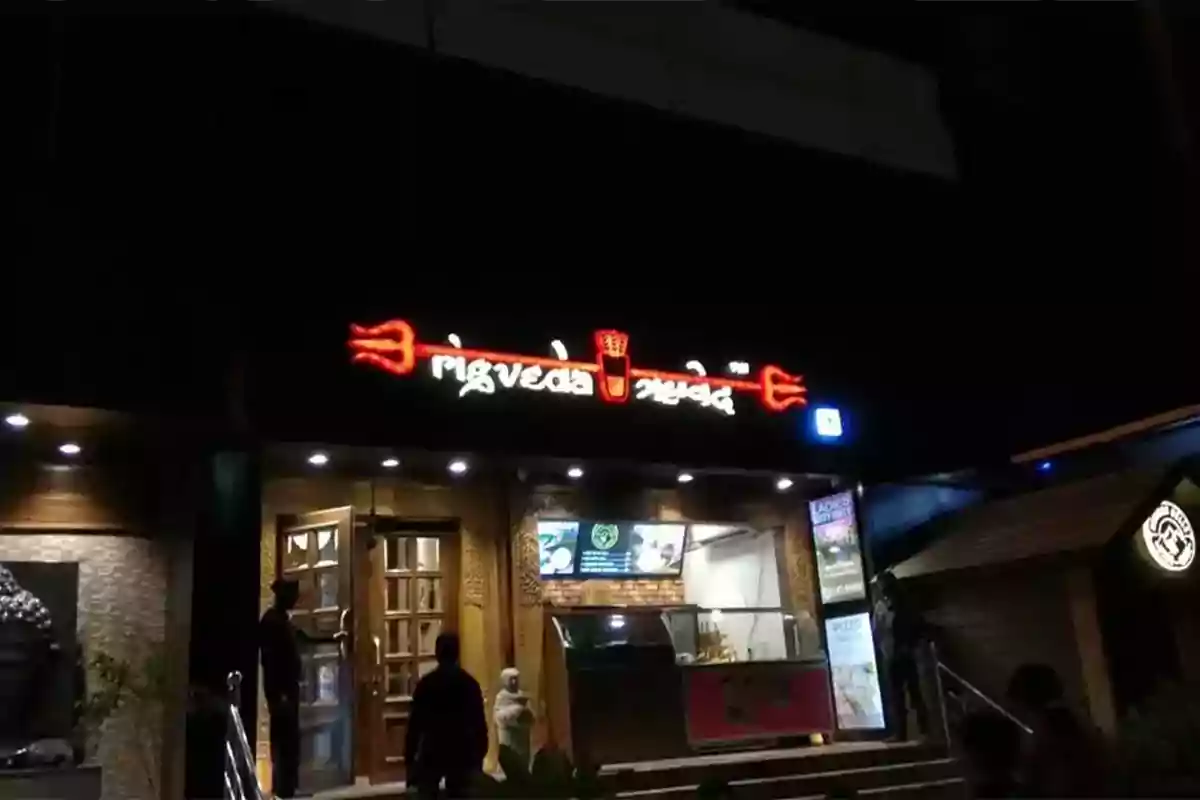 Mr. Pankaj Abani has been running Rigveda in Jodhpur since 2014. On a course of five years, they have now extended it to Hari Vedas and Hunger Bells in Jodhpur and another branch in Jaipur. Now they are coming up with a bakery unit and an ice cream brand in Jodhpur.
Challenges/ Objectives
In this digital world, the distractions get heavy on the ones who try to grab eyeballs of the crowd. It is more difficult than ever.
Mr. Pankaj believes that a major part of our business these days comes from the internet. Hence, it is important to pay attention to what and how we show ourselves over the internet, so as to take full advantage of it.
Insights/ Research
An action plan was made following various discussions with Mr. Pankaj and the shoot was done. The shoot had to be done when the restaurant was closed, or during odd timings, so as to avoid disturbing any customers. After the final editing and development, the Virtual tour was ready to go live. We made sure all the interiors as well as exteriors were covered into the footage. All the sitting areas were showed, all the sections of the restaurant were displayed and the video looked just the way we wanted it to.
Our Solution and Results
The 360° Virtual Tour Video made exclusively for Rigveda and Hunger Bells was indeed a fun experience. The management was very cooperative and the interactions with the client were delightful. Like our every Virtual Tour, this 360° Virtual Tour also consisted of several smart features such as auto-rotation, information points (hotspots), thumbnails for easy navigation, website menu, Google street view, contact info, enquiry form, single click share button, and many more.
The restaurant reported an immediate increase in the enquiries and the number of customers on a daily basis as soon as the Virtual Tour went live and they shared it among their networks and on their social media pages.
Both the virtual tour websites were kept as standalone websites.
Special Highlight
The special highlight about this 360° Virtual Tour website was that the website menu was customised and a special section named 'Menu' was added. This section consisted of the featured restaurant menu, including all the food items that they served along with their prices. We did this for both Hunger Bells as well as Rigveda.
Milestones
Mr. Pankaj loved the Virtual Tour and appreciated our efforts at bringing out the best out of their interiors and decorations.
When it comes to restaurants, hotels, food zones and similar public places, Virtual Tours like this could prove to be very useful for increasing the daily visitors and to attract new visitors.
Each Virtual Tour that we do teaches us something and makes it a little better at it. We are glad to be working with wonderful clients and covering beautiful places.
You can view Rigveda, Hunger Bells and their here – Hunger Bells & Rigveda
Our 360° Virtual Tour services are open for anyone who desires to market their business in an innovative, impactful and effective way.
Do you want to get a virtual tour made exclusively for your business? Feel free to contact us : Sabhi Digital
See what Mr Pankaj Abani has to say about Rigveda Virtual Tour and Sabhi Digital: